EMV - Chip Enabled Technology

EMV stands for EuroPay, MasterCard, VISA and it represents microchip technology in your card that increases security. The EMV Chip Card originated in Europe and has been instrumental in preventing the spread of credit and debit card fraud. EMV Chip Card technology is different than the typical magnetic strip card. It's far more secure and your safety is a priority for us. Pen Air accounts are monitored 24/7 for fraud. The microchip enhances this process by providing dynamic data at the time of use that cannot be known by someone who steals your card or card number.

These are a few FAQ's you need to be familiar with:

What are the advantages? The primary advantage of the EMV Chip Card technology is that they provide stronger protection against "skimming", a technique in which criminals copy the data from a card's magnetic stripe and use it to create a duplicate card. When a retailer uses a chip-enabled payment terminal, the chip card technology helps prevents thieves from stealing account information.

How do I use a Chip Card? You'll need to follow these steps when using your new EMV Chip Credit Card in a chip card machine: 1. Insert ("dip") your card into the slot in the bottom of the chip card reader. 2. Leave your card in the slot; do not remove it until the transaction is complete. 3. Sign for your purchase. Once the transaction is complete, safely remove your card. In the event you come across a merchant who hasn't updated their payment terminals yet, your chip card still has a magnetic stripe that can be swiped.

Should I request a Chip Card now? No, there is no need to request an EMV Chip Card at this time. EMV Chip Credit Cards will start to be issued in August to all new accounts and to replace lost or stolen cards or cards that are expiring. All other Credit Cards will be reissued in October. Activate your new EMV Chip Card immediately and start using it. Your magnetic stripe card will stop working 30 days after you receive the EMV Chip Card.

On September 15th, a letter will be sent to all existing cardholders announcing the arrival of their new EMV cards.

For a full list of EMV FAQ's visit

penair.org/EMV



*Debit Cards will be reissued some time before the end of 2015. Stay tuned for details.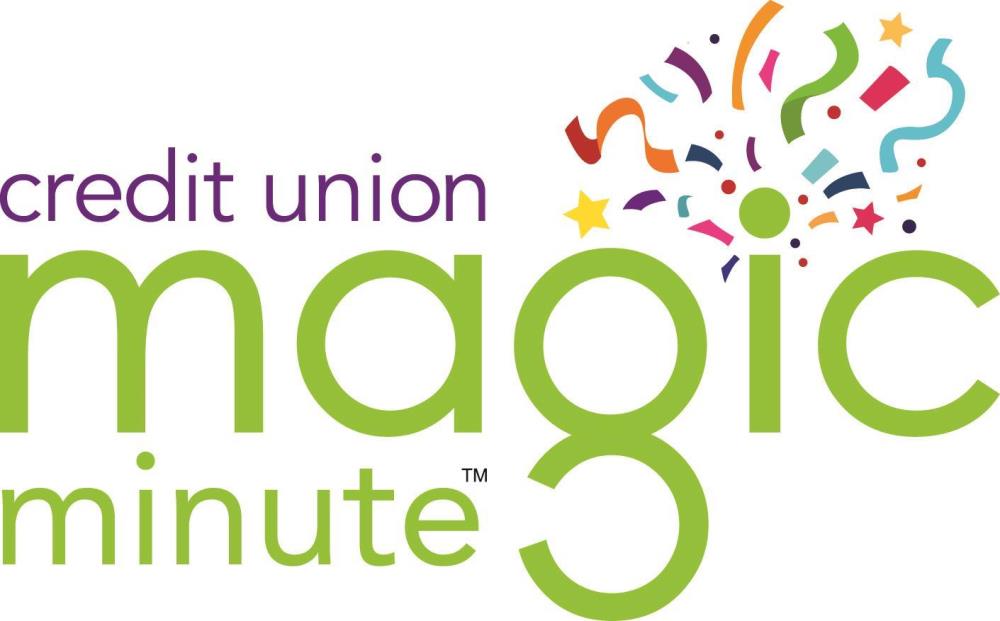 So You Think You Can Shop?

Imagine the rush of gripping the handle of an empty, over sized shopping cart in a warehouse stacked to the rafters with high-end merchandise – flat screen TVs, laptops, tablets, sporting goods, appliances and more – and you have one full minute to grab as much cool stuff off the shelves as you can. Legs flexed, eyes forward, you wait for the starting buzzer to sound and . . . zoom! You're off on a mad dash to bag anything in sight that strikes your fancy!

It can happen to you! Pen Air wants to give all of our CURewards® cardholders the chance to win a trip to Chicago for the most outrageously exciting shopping thrill of a lifetime.

It's called the Credit Union Magic Minute
TM
sweepstakes and here's all you need to do for a chance to win an all-expense paid trip to the Windy City and a place for you and a guest at the starting line:

1. Register to enter the sweepstakes at

penair.org

or

CURewards.com

.
2. Use your Pen Air CURewards® Credit Card to make at least three purchases per week during any or all of the weeks between August 3 and October 25.
3. Every time you use your Pen Air CURewards® Credit Card, your name will be entered in up to seven drawings to pick the winners from credit unions participating in the Magic Minute.
4. The more you use your Pen Air CURewards® Credit Card, the more entries you'll have in the drawings, and the better your chances of winning.

Register now and start dreaming! Check

www.CUMagicMinute.com

for complete sweepstakes details, rules and free method of entry.
1
Our Community
Ronald McDonald House - Check Presentation
The employees of Pen Air gave $4,000 to the Ronald McDonald House Charities of Northwest FL through our
#JeansForGenerosity
program.
#Communerosity
Upcoming Events
» Sunday, August 9: Blue Wahoos Game:
Enjoy a home game sponsored by Pen Air.
» Tuesday, August 11: Business After Hours with the Central Baldwin Chamber:
Stop by the Robertsdale branch between 5-7pm for networking.
» Friday, August 21: Gallery Night:
Stop by our Palafox Branch between 5-7pm.
» Sunday, August 23: Blue Wahoos Game:
Enjoy a home game sponsored by Pen Air.
1
No Purchase Necessary to enter or win. Open to credit cardholders who are legal residents of the 50U.S., D.C. or Puerto Rico, 21 or older, who are enrolled in a participating Credit Union CURewards Program. Ends 10/25/15. Void where prohibited. See full rules & how to enter without purchase at

www.cumagicminute.com

. Sponsor: PSCU, 560 Carillon Parkway, St. Petersburg, FL 33716.
2
One (1) entry per transactional swipe with a Pen Air MasterCard
®
Debit or Credit Card at the Pensacola Maritime Park for the purchase of tickets, food, or merchandise. You must be 18 years of age and a legal U.S resident of Florida, or 19 years of age and a legal U.S. resident of Alabama as of 7/1/15 to participate. Sweepstakes begins July 1, 2015 at 0:01 am and ends September 7, 2015 at 23:59 pm. Need not be present to win. Drawing will be held the week of 9/14/15. Winner will be notified in person or by mail. See sweepstakes rules of complete details.